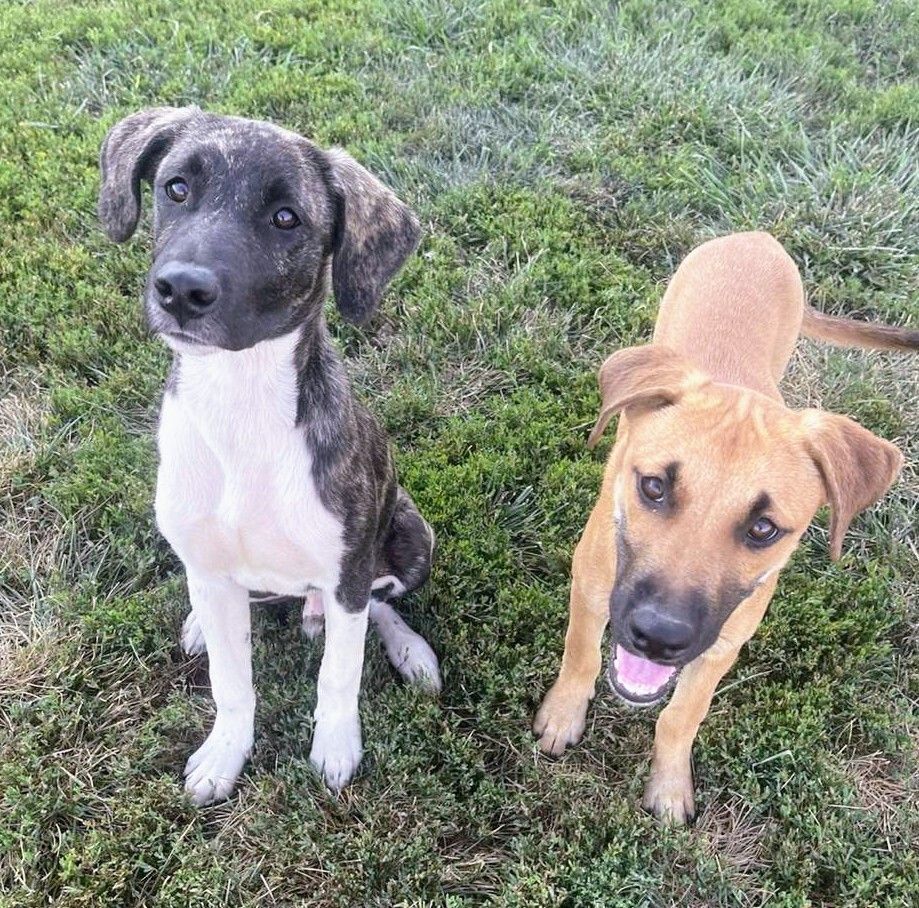 Wrapping up an entire year of animal sheltering into one article will never feel like the whole story, there are just too many stories, too many successes, occasionally a few sad losses, but way too much for one article to cover, so bear with us as we try!
In 2022, Beatrice Humane Society saw on average over 26 animals enter our shelter each week and 23 adoptions. Some of those animals were days, hours or minutes away from death when we offered them time, safety, trust, medical care, and a chance to become the loved and cherished pet they deserve to be. Arriving at our shelter changed the trajectory of hundreds of animal lives last year and in turn the families that have opened their homes and hearts to adoption.
We started off our year with our first cleft palate puppy, he was born with a hole in the roof of his mouth that wasn't supposed to be there! His litter was a big surprise for us and fortunately he was the only one with this genetic congenital defect. His mom did a great job raising the other three into healthy happy adoptable puppies, but Kit needed extra help. We are committed to providing a pathway to adoption for every animal in our care. Kit's specialized treatment plan included around the clock feeding and extra veterinary care and once he was big enough and healthy enough to do so, we got him the necessary surgery to repair the defect. He has continued to grow and turn into a big and strong success story about overcoming the odds and has now begun his journey to become a certified therapy dog. He plans to be an ambassador for all of our shelter underdogs at special events, school education programs and nursing homes just as soon as he gets done with training! He's ready and excited to give back to the community that supported him through his toughest days.
We take great pride in helping every animal overcome the challenges that land them homeless in our shelter in need of help and find their way into the hearts and homes of their new adopters. Every animal in our shelter is given safety and the care they need to find their way back home again, or the time and care they need to find their furever home.
In 2022, we had a record breaking 1200 adoptions!
In 2022 we saw our highest return to owner rates for both stray cats (3.9%, previous best was 2.6%) and dogs (68.2%, previous best was 67.8%). Our shelter far exceeds the nationwide average of <1% for cats and 45-50% for dogs. Our shelter is committed to reuniting pets with the owners who love and care for them and hope to continue to improve those statistics each year!
This year we had 1417 animals enter our shelter, with 38 medically or behaviorally necessary euthanasias and 38 neonatal kittens that passed while in our care leaving us with a 97.3% save rate and the No-Kill designation for another year.
We are open admission for Beatrice and Gage County, meaning we do not turn our back on any animals that need our help from those communities. Strays are always provided safety and medical attention if needed around the clock (call 402-223-4080, x1), and returns/surrenders are accepted as soon as we have space during normal business hours.
We have operated a need-based pet food bank here at our shelter for our surrounding communities for the last 3 years. This year alone, we have provided over 5000# of pet food to pet parents in need. This is twice what we have provided in years past, but food security is a prominent problem in our community and we stepped up our resources to match the need.
Our improved and constantly growing foster care program has helped 371 animals in 96 different foster homes in 2022.
We have been able to help 83 Nebraska pets at risk of euthanasia find safety in our shelter, 81 pets from Kansas, and 614 pets from other Midwest states including Oklahoma, Texas, and Arkansas.
We have traveled over 20,000 miles to retrieve animals slated for euthanasia across the Midwest. Where there are animals we can help, we will be there.
Our shelter is beyond thankful for the ongoing love and support we feel from our community, the following is our current wish list for our shelter pets. We also always accept monetary donations as we are often able to access special discounts on certain items below as a nonprofit.
Purina, Science Diet, Royal Canin, or Iams Dry and Canned Dog or Cat Food, Any Flavor
Royal Canin Mom and Babycat Canned/Dry
Rope Slip Leashes
Cat Litter, Any Type
Canned Chicken, Tuna, and Vienna Sausages in Water
Dog Treats, Smaller Pieces Preferred
Indestructible Dog Toys- Nylabones, Kongs, etc.
Peanut Butter, Spray Cheese, Kong Stuffins, canned pumpkin, plain yogurt with no sugar added
Drawstring Trash Bags
Laundry Soap (High Efficiency), Any Brand
Dawn Dish Soap
Paper Towels, Toilet Paper
Cardboard paper towel and toilet paper tubes and canned good flats
All donations can be purchased and brought or delivered to:
Beatrice Humane Society
534 S. Reed St
Beatrice, NE 68310
First Published in Beatrice Daily Sun: