Grand Opening Open House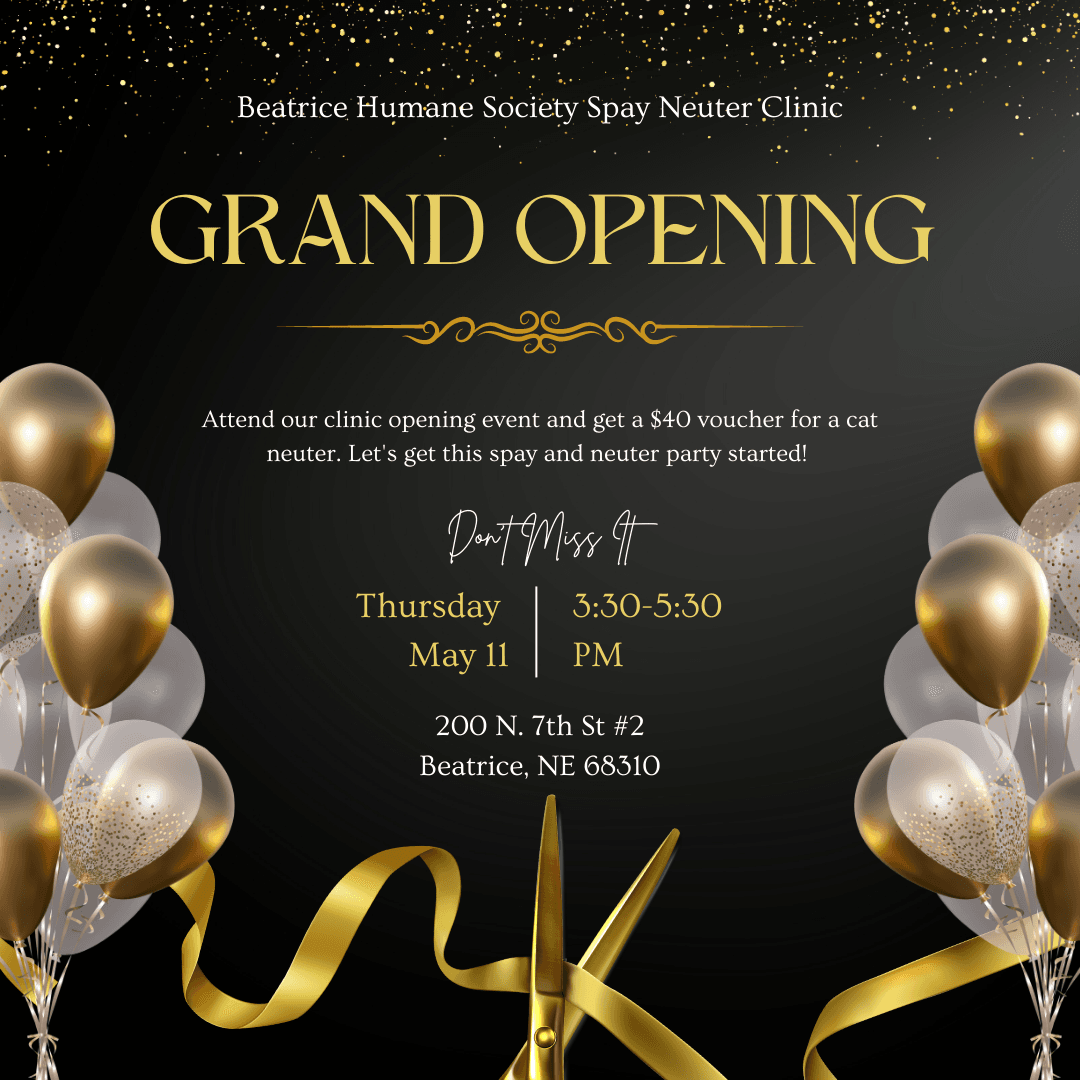 Join us at our open house!
See our new clinic space, enjoy some refreshments, meet our veterinarian- Dr. Jody Jones- and see what new services we will be offering our community. 
We will have 100 vouchers for $40 cat neuters (pain meds, microchip, neuter, and rabies and fvrcp vaccines included!) to hand out to those attending our open house. Come see the space, and pick up a voucher(... or two!) and let's get this spay and neuter party started right!
After years of growth, and then research and planning, the Beatrice Humane Society is opening a Spay and Neuter clinic to provide the highest level of care our shelter animals deserve while relieving the undue burden we have been placing on our local veterinary partners as we have grown and expanded our lifesaving efforts. This will also allow us to really impact the feral cat overpopulation in Beatrice, Wymore, Blue Springs and beyond. Finally, this clinic will allow us to reach the nearly 20 percent of Beatrice residents that live below the poverty line and need help providing the basic care for their pets including spays and neuters. Our low-cost services will target a portion of our population that can't afford regular veterinary care which will increase the likelihood that they will be able to keep the pets they love.
This growth is an important progression for our organization as we look to how to best serve our communities as well as the animals passing through our front doors. We hope that you will join us at our open house and spend some time envisioning a future without pet overpopulation problems in our communities and beyond.